Frode Lein gjennomførte Iditarod Trail Invitational med joggesko og Brynje på laget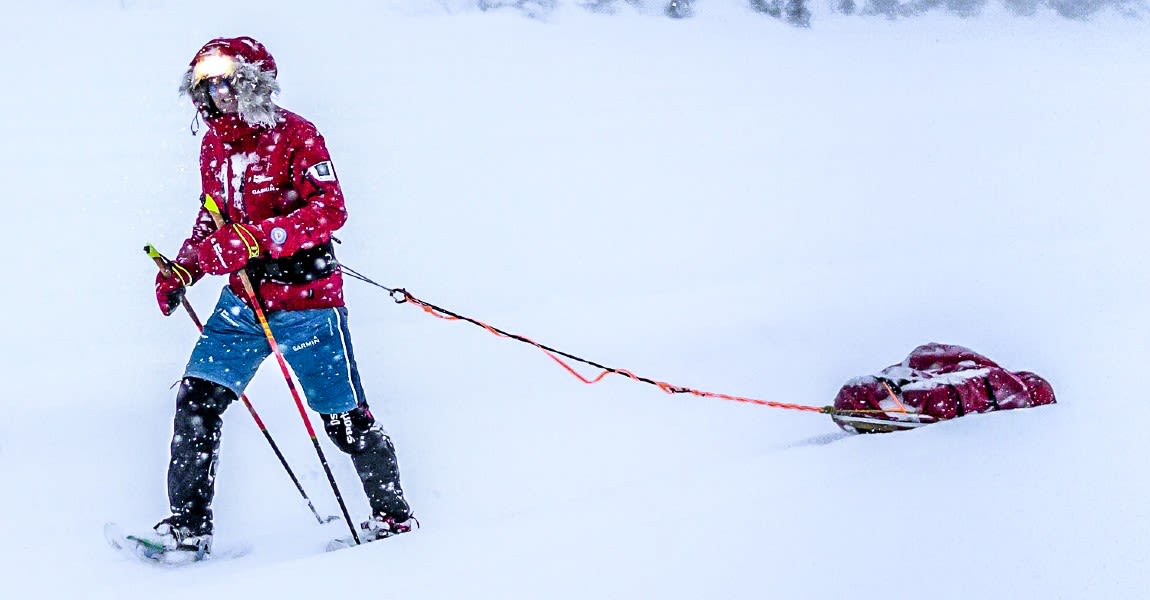 Iditarod forbindes gjerne med TV-bilder av Lars Monsen og andre hundekjørere som forserer Alaskas villmark i "The Toughest Race on Earth". Som deltaker i Iditarod Trail Invitational kan to-beinte deltakere velge mellom sykkel, ski - eller for de som vil gjøre det ekstra vanskelig for seg selv – joggesko og truger. Ekstremløper og Brynje-ambassadør Frode Lein valgte det siste alternativet.
Som deltaker skal du fylle pulken med alt av utstyr og mat for å tilbakelegge nærmere 600 kilometer gjennom den historiske Iditarod-løypen, som har bygd sitt rykte på notorisk ugjestmilde forhold med minimal støtte utenfra. Dette er en ekstremt fysisk og mentalt utfordrende konkurranse som krever besluttsomhet og utholdenhet. En tidligere deltaker som har besteget Mt. Everest, sverger til at Iditarod Trail Invitational er en ny målestokk på menneskelig viljestyrke som ingen andre kan tilby.
Frode Lein gjenomførte det beinharde løpet med glans. Dette var hans lengste og mest krevende løp hittil på 350 miles (563,27 kilometer) med krevende terreng, svært utfordrende værforhold - og ikke minst illsinte, digre alaska-elg i sporet.
Brynje skall og undertøy reddet Frode da dunjakke og dunbukse ble stjålet av sulten coyote
Etter sin andre natt med søvn oppdaget Frode at den ene kompresjonsposen var borte fra pulken. Posen inneholdt et par frosne pizzastykker, dunjakke og dunbukse. Det var trolig en sulten coyote som luktet mat og tok med hele posen. Frode valgte å fortsette løpet med kun Brynje Expedition skalljakke og to - tre lag under. På beina benyttet han to lag med brynjeundertøy når det ble ekstra kaldt. Temperaturen krøp helt ned til -48 C og til tider var det kraftig med vind på de resterende tretti milene.
Disse Brynje-plaggene brukte Frode Lein i Iditarod Trail Invitational 2020: