Lady Wool Sports top has high insulating properties, good breathing and moisture-wicking properties, and is soft and comfortable against the skin. Strategically placed mesh fields in wool increase insulation and moisture transport. Chest area in 3-layer construction consisting of two layers of wool and our unique mesh in the middle for extra warmth, comfort and hold.
Chest section in 3-layer construction
Soft and comfortable scratch-free merino wool
Switch for freedom of movement
Wide elastic edge under the bust
Good and warm in relation to weight
Temperature and moisture-regulating
Flat seams for increased comfort
Mesh panels for increased ventilation, insulation and faster drying
How to Wash Wool Products
The merino wool is soft and lightweight. If you follow our advice, the wool fiber will retain its natural structure and the garment will remain resilient and neat even after frequent use. The wool is treated so that it is machine washable, but must be washed on wool program. Turn your garment inside out and close all zippers before washing. The garment does not tolerate chlorine and must not be soaked. Use wool detergent that does not contain enzymes / bleaches.Wool garments should not be tumble dry, if necessary, use low temperature. Don't have too much laundry in the washing machine. Wool does not get dirty in the same way as other clothes. Therefore, it is not necessary to wash the wool garments as often.
Technical specifications:
Merino wool 80% Polyamide 20 %
Weight: 60 g / m2
material weight: Mesh: 160 g / m2
Material weight: Rib: 190 g / m2
Micron: 17.5
| | |
| --- | --- |
| Modell | 34 |
| Farge | BL |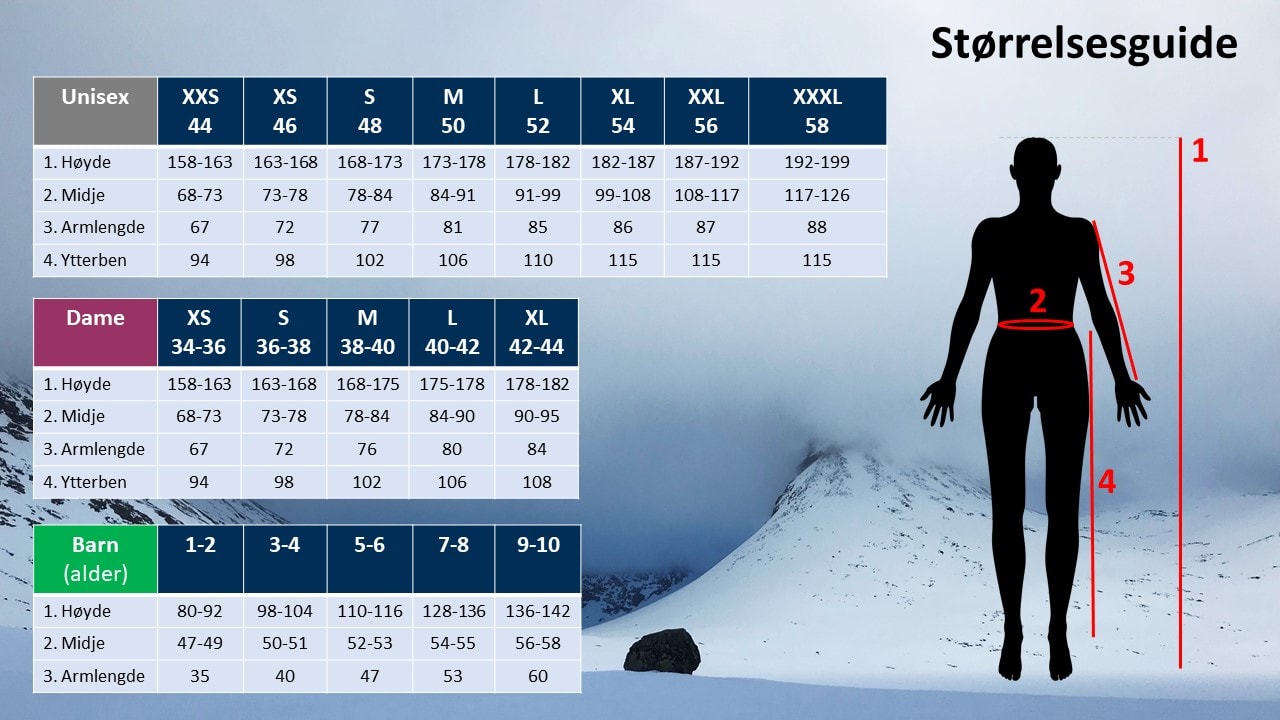 Product data sheet
Product data sheet
Download updated product data sheet
Download